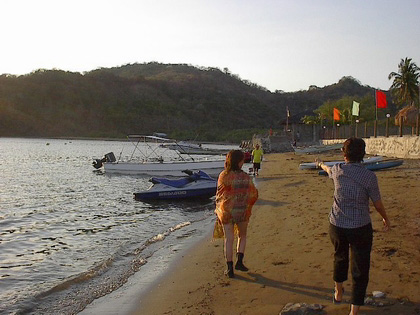 Me, My Mom (right), a friend of my tito (left), and some other girls (not seen on this pic) walking towards the other side of the beach.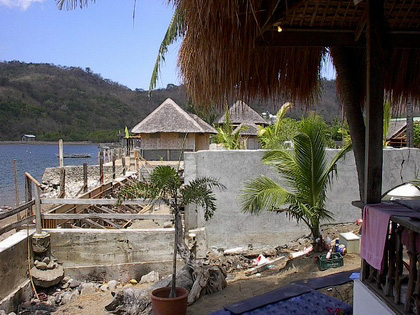 Right side view of the cottage that we were in.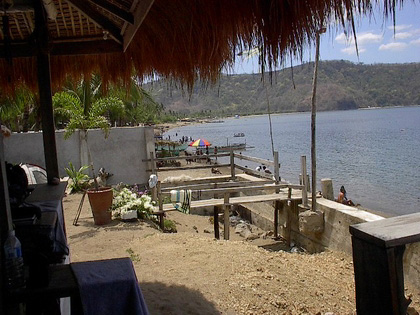 Left side view from our cottage where you can see the public beach that is just beside the private resort we were in.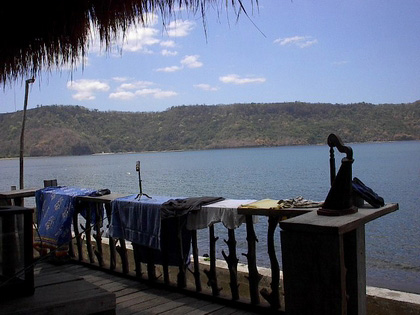 Front (slightly left) view from our cottage.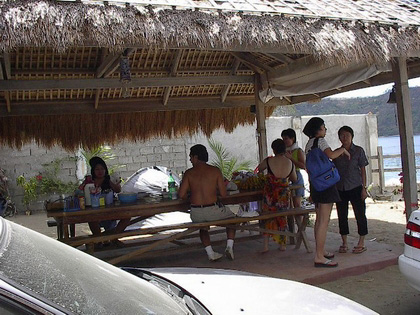 I can't think of the right word to describe this part of the resort ... ummm ... but this is where they serve all those great tasting foods that they have ... seafoods, meat, fruits ... u name it.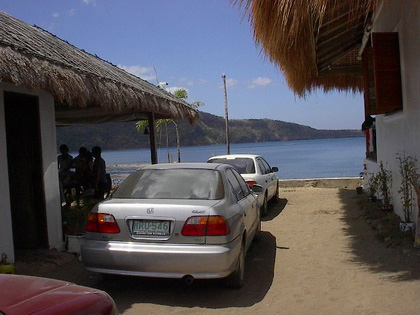 View (halfway) from the tight (ahehe!) parking space that they have.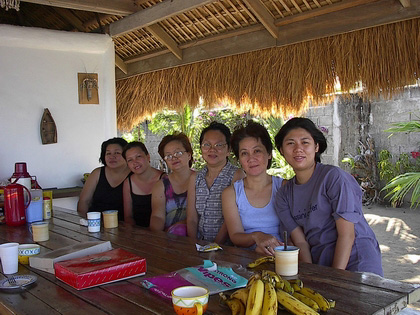 (From left-to-right) The first three girls are my uncle's friends, I can't remember their names. All I can remember is that the 2nd girl is the 3rd girls daughter ahehe! Followed by my mom, my Tita, and my cousin.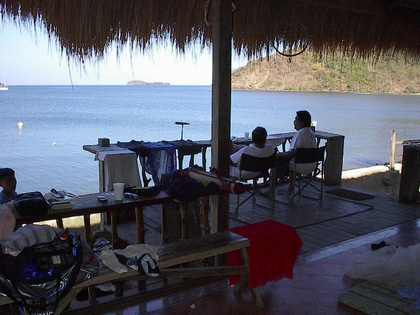 That is the spot where I took most of the scenery photos.
A view of our resort from the other side of the beach/island.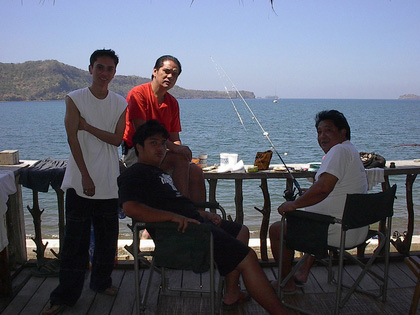 (From left-to-right) Me, my uncle (wearing a red shirt) with two or my uncle's friend.
Obviously, I'm not the one who took this pic ... and that is the reason why this pic is dark ... my mom forgot to turn the "flash" on ahehe!