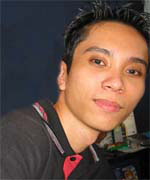 A pic taken inside my room juz a couple of days ago
A pic taken (inside my room) approx 2yrs. ago.

Webcam pics here! I will be adding new screenshots when I get the chance. I'm usually wearing the
same thing so it may take a while before i add more/newer webcam pics.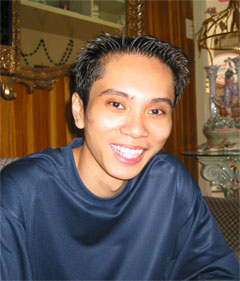 This is a once in a lifetime kind of pic. Why? 'Coz there's no other
photo in the world where u'll see me smile this big! lol!

If u need to make a complete fool out of urself, call me ... I'm a pro! Ahahaha!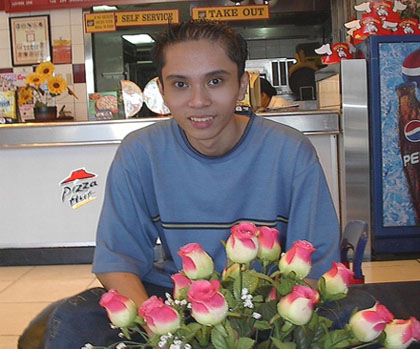 Gimme 3 slices of pizza and I'm urs forever!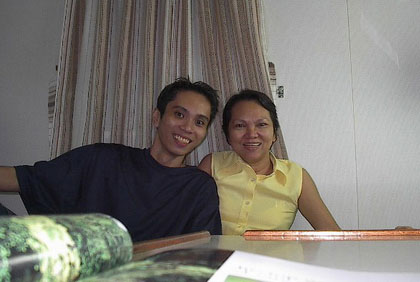 A pic of me with my mom inside my dad's room aboard his ship (well he doesn't exactly own the ship haha!).
Also featured inside my "ship ahoy" section.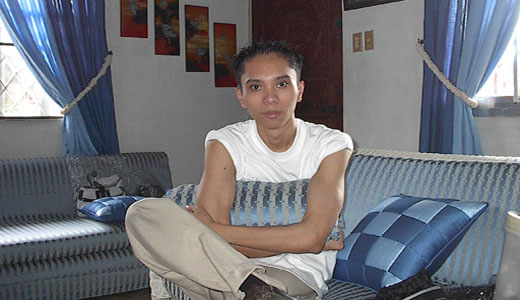 A pic taken a couple of minutes before leaving the house for a project defense. I was bored trying to pass time,
and its pretty obvious ... I should have smiled a bit more on this one ahehe!